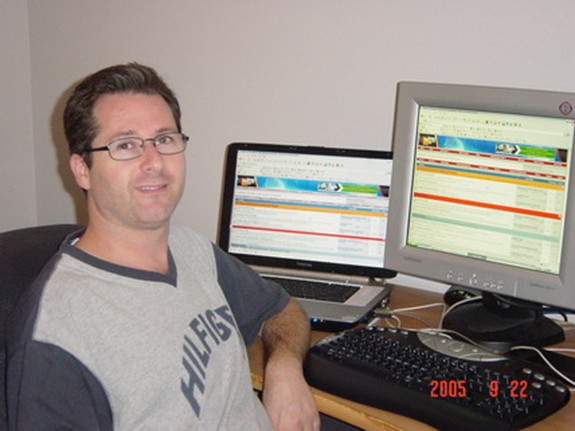 In a new discussion thread, on Adam Dicker's website DNForum.com, Adam who goes by the username DotComGod writes: "In life we only make a difference if we pay it forward and it's time to pay it forward."
"I am going to teach a select group of people how to buy fresh reg domains $7 and sell them in that sweet spot which is between around the $2500-$3000 mark.  This is the price you can usually get from a somewhat serious buyer starting a website without them having to think too hard.  I sell quite a few of these a week and with parking dead, it will be the key to your success in this industry. If you sell at least 3-4 a month on average you should be able to live very decently."
The offer to "pay it forward" doesn't come without a price. 
There's an old saying, "You need money to make money", and it's one of many qualifications carefully spelled out by Adam.  "You must be willing to buy between 300 and 1000 domains for reg fees, 1000 would mean you need at least 7-8k spend, 300 would mean you need about $2400 spend initially."
Adam lays out over a dozen more qualifications for interested parties, including "Seasoned pros need not apply as they usually think they already know everything."
According to Adam, he started this system of buying and selling domain names with one person 3 weeks ago and this past week that person sold their first domain name for $2,400.
Obviously, many members of DNForum are interested, but you better hurry if you want to qualify.  The thread closes at 11pm tonight.
(Photo of Adam Dicker at his desk via ICANNWiki)