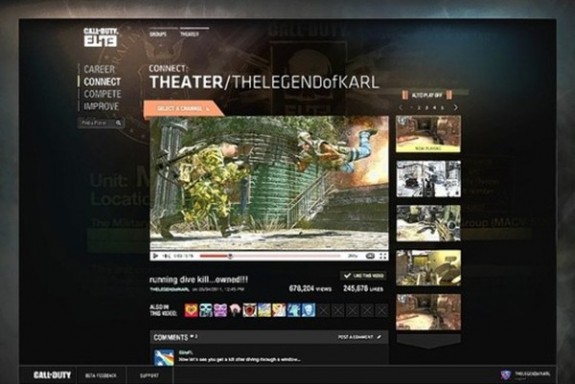 Earlier this week, Activision went on a domain buying binge of Black Ops and Modern Warfare domain names.
The shopping spree hasn't ended.
On August 17, 2011, Activision acquired a slew of domains focusing on a Call of Duty Elite Founders Program ranging from EliteFounders.com to CallofDutyEliteFounders.com.
The company hasn't announced anything official yet for the "Founders Program", as far as I can tell.  The "Call of Duty Elite" service launched in Beta last month and if the Founders Program is much like other programs provided by gaming companies it could involve benefits like discounted fees for the subscription-based service, a head start on games and other products, among other things.
Activision registered the domain names through brand protection company MarkMonitor, where it's own callofduty.com is registered, however each of the names remains hidden behind Whois privacy.
Here's a look at each of the domains registered earlier this week.
http://whois.domaintools.com/callofdutyelitefounder.com 
http://whois.domaintools.com/callofdutyelitefounders.com 
http://whois.domaintools.com/elitefounder.com 
http://whois.domaintools.com/elitefounders.com