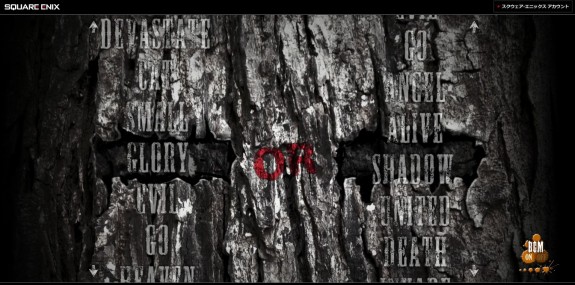 It appears the new Square Enix teaser site called "A Brand New Title of Hell" will be for a previously registered European trademark "Army Corps of Hell". 
Following the launch of the teaser site, Square Enix has apparently registered the domain name armycorpsofhellgame.com through Corporation Service Company (CSC), a corporate domain registrar that provides trademark services — further solidifying rumors that the teaser site is for "Army Corps of Hell". 
Square Enix has been using CSC for several of its domain purchases, as reported earlier in the week with its finalfantasyxiii-3.com purchase. 
Square Enix already owns armycorpsofhell.com, a name it registered in 2010 according to Whois records, however at the time this story being published, there is no website online for either armycorpsofhell.com or armycorpsofhellgame.com.
Domain Name: armycorpsofhell.com
Created On: 2010-11-17 04:35:10.0
Expiration Date: 2012-11-17 04:35:10.0
Status: ACTIVE
Registrant Name: Yoichi Wada
Registrant Organization: Square Enix Co., Ltd.
Registrant Street1: 3-22-7 Yoyogi
Registrant Street2: 
Registrant City: Shibuya-ku
Registrant State: Tokyo
Registrant Postal Code: 151-8544
Registrant Country: JP