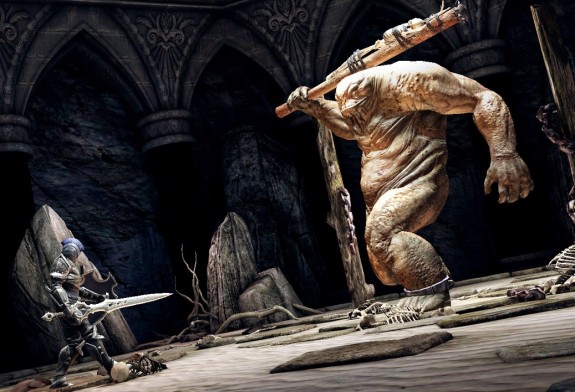 Gears of War 3 developer Epic Games has apparently filed a complaint (Case Number: 1415318) over the domain name InfinityBlade.com with the National Arbitration Forum.
In December 2010, Epic released the iOS game Infinity Blade, which became the fastest-grossing app in iOS history, selling $1.6 million in just four days time.  A sequel to the game, Infinity Blade II, is set to launch on December 1, 2011.
Though Epic has clearly seen massive success with Infinity Blade, the domain name InfinityBlade.com was first registered in 2007, nearly three years before the game's launch.  The game developer uses the web address http://epicgames.com/infinityblade/ as the official home page.
But registering the domain long before a product is launched, doesn't always mean a win for the current owner.  
The forum panel examines three elements before reaching a decision: (1) is the domain name identical or confusingly similar to a trademark in which the complainant has rights (2) the owner has no rights or legitimate interests in respect of the domain name and (3) the domain name has been registered and is being used in bad faith. 
If all three elements are satisfied, then the domain name will be ordered transferred. 
Up until last week, the owner of the domain was hidden behind Whois privacy protection services at Enom.  Now with the domain dispute filed, the Whois privacy has been removed on InfinityBlade.com revealing the owner to the public — something Enom does when a domain is alleged to violate or infringe a third party's trademark, trade name, copyright interests or other legal rights.
The complainant won't be officially known until a decision is published, but it's safe to say the dispute was filed by Epic Games, who also has six separate trademarks filed with the United States Patent and Trademark Office that cover a wide range of goods and services.
Today, when you visit InfinityBlade.com, a message on the website says the account has been suspended.
I've reached out to the current owner to see if I can learn more about the dispute, and will update this post if I hear back.