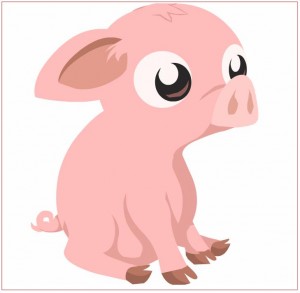 Back in June 2008, the co-founders of Flickr, husband and wife team Stewart Butterfield and Caterina Fake, resigned from the company.  And by the looks of things, they've been staying busy ever since, working on several projects like Hunch.com and a secretive project called: Tiny Speck.  TechCrunch even ran a story in July 2009 that discussed the new project and the news that the company was hiring. 
While it's not entirely clear what the project is all about, TechCrunch writes, "The word on the street has been that it's some kind of new social gaming endeavor."
The project does look interesting and fun, even from the little we've been able to gather.
Seller of Glitch.com Made a Nice Profit
 
While searching through recent domain sales we came across the sale of Glitch.com for $19,000 on Sedo.  The Seller actually made a handsome  profit on the name having paid a mere $3,000 in 2007 on Afternic.  Minus broker fees, the profit was good after only a few years of holding onto the name.
How'd we stumble upon Glitch?
 
We checked the registrant information on Glitch.com to see what the name was all about after seeing the price tag of $19,000, which took us to the Tiny Speck project over at TinySpeck.com.  Back in 2005, TinySpeck.com was a photography website for Damian Hevia.
While there still isn't a lot of information on Tiny Speck, you can sign up to help them test their upcoming products on their website.  Right now, Glitch is a Baby Pig.  When you visit Glitch.com you'll see a Flash Presentation.  Nothing more. 
Whatever the duo have in store for their new project, they're certainly not holding back on paying whatever it takes to get the domain names they need to brand their products.
When all is said and done, don't be surprised to see the husband and wife team amass a nice portfolio of names plucked from the Aftermarket.