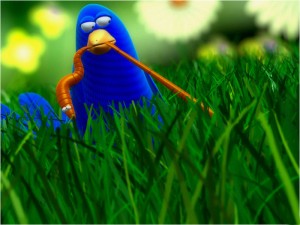 Twitter's popular "trending topics" indicates what newsworthy topics are grabbing people's attention on Twitter.  The trending topics that cover a broad range of categories at any given time, can also be an inspiration to domain investors looking for available domain names to hand-register or purchase on the cheap.  
In 2009, the
top Twitter trends
 included #iranelection, Michael Jackson, Harry Potter, American Idol, Super Bowl, Google Wave, among other popular topics.  
Hashtags
 

Hashtags have also become widely used on Twitter.   People on Twitter use hashtags – words prefixed with a hash symbol # – which allow others to search on a topic using a hashtag, such as #SEO.    People also string together several words, such as #FollowFriday.  
In 2009, a number of hashtags were tweeted so regularly, they took Twitter's Top 10 most popular hashtags:  
1. #musicmonday
2. #iranelection
3. #sxsw
4. #swineflu
5. #nevertrust
6. #mm
7. #rememberwhen
8. #3drunkwords
9. #unacceptable
10. #iwish
(source: Twitter.com)
 
Micro-memes
 
All of the 2009 Top 10 hash tags listed above are registered domain names, including 3drunkwords.com, which was purchased in May 2009 after the hashtag became popular among Twitter users, who tweeted three drunk words they would say if they were drunk.
The trend for #3drunkwords is dead in 2010.   
Tags like these that are shortlived are apparently called "micromemes" –
which is available for hand-registration
.  They pop up on Twitter's radar for a few days, then quickly die off as the trend evaporates.  
Neat Tool for Twitter Trending Topic Domains
 
DomainSuperstar, which has made a number of tools available to domainers, has a neat tool called
Twitter Trending Topic Domains
, that was
launched in July
.  
The Twitter Trending Topic Domain tools compares twitter trending topics with domain names, which gives users the opportunity to quickly see what's available.   You don't have to copy and paste a list of names to do a bulk check or visit Twitter's web site to find the latest trends, DomainSuperstar's tool does the work, quickly and easily.  
For example, if you visit Twitter right now, some of the trending topics include #momsalwaystoldme and #Afterinut.  Both names are available for hand registration, but you should do your research before spending money on some of the trending topics, especially the micromemes as they are called.
 
However, if you happen to stumble upon the next #FollowFriday or #MusicMonday, it could be worth something.  Since recently going online, FollowFriday.com now averages over 10,000 unique visitors per month.