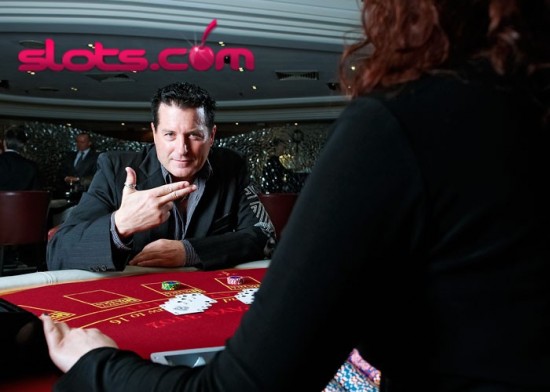 Billionaires have been known to blog, but it's quite rare that billionaires blog as often as Calvin Ayre who averages about 3 to 4 stories per month on his online gambling news site at CalvinAyre.com. 
What's even more rare, is for billionaires to blog about domain names.  But that's just what Calvin Ayre did this week in a story entitled: Slots.com purchase is one of the best deals I've ever made.
Have you been wondering whether Calvin Ayre regrets paying $5.5 million earlier this year for the Slots.com domain name?
Not a chance, Calvin writes: "I'm sure a lot of people thought I was off my rocker when they first heard that Bodog Brand had purchased the Slots.com domain at auction for $5.5m in May of this year. After they learned the deal had gone down while I was enjoying a drink at London's L'Atelier restaurant, they probably thought I was wasted, too. And while I might have been enjoying a bevvie or two (or three, etc.) at the moment I pulled the trigger, I have yet to experience a single shred of 'morning after' regret."
Read more about Calvin Ayre's thoughts on the Slots.com purchase.