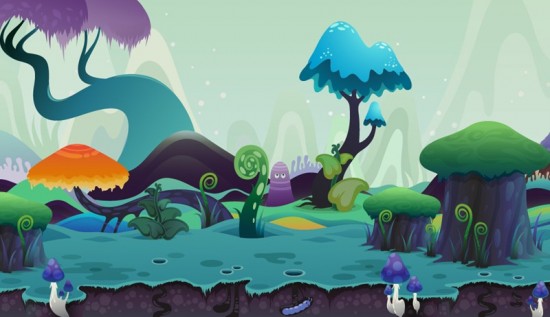 I broke the story this past February about the domain name Glitch.com being purchased by the co-founders of Flickr.  Stewart Butterfield and Caterina Fake had resigned from the company to launch Tiny Speck.   If you're not familiar with Tiny Speck, the company was founded in early 2009 by four of the original members of the Flickr team.  
At that time of my story, the Glitch.com web site had nothing more than a picture of an animated pig on the home page. 
 The domain had sold for $19,000 on Sedo giving the seller a nice profit.  According to DomainTools sales records, the seller paid only $3,000 in 2007 on Afternic.
Working on a hunch that something big was going to be unveiled, I contacted TechCrunch and other news sites – and a day later TechCrunch announced the news.   Though TechCrunch didn't give us a mention, it was not all for naught: The Guardian backlinked to our story about the sales price.
Private Alpha Testing
I haven't been following the story of Glitch since earlier in the year, until yesterday when I received an email about alpha testing from the Tiny Speck team.  Alpha testing has been taking place for several weeks already.
I tried it out with my kids and was amazed at how much they liked the game.  It runs in the browser and the quality is something I would expect to see on an Xbox 360 or Playstation.
Because of the terms of the alpha testing, I can't post details about the game (from screen captures and movies to details about game mechanics and styles) until Tiny Speck is further along in development.  The screen shot above is from the Glitch.com public site.
According to the email I received from Tiny Speck: 'We are still very early in development and have only recently switched our focus from the underlying technology platform and tools to the actual game design and play. Much will be changing in each testing
cycle. Testing will last for at least the next four months.'
One thing I have noticed about the game as I have played – is the amount of new terms throughout the game that I could see becoming popular with users once the game goes public.  Terms such as 'glitchling' – which isn't registered at the time of this story.
You can follow @isglitchopen on Twitter to be notified when the game opens and closes for testing.
Glitch's main Twitter account is here: http://twitter.com/playglitch
Stewart Butterfield also has a YouTube channel, where he occassionally shares videos demonstrating some of the ins and outs of the game and development.  The latest video is about the game's avatars: